The Evolution of EIFS Acrylic Stucco
The appeal of acrylic stucco as an insulation and finish system has not diminished in the minds of builders and owners – even with the past issues of application failures that lead to water intrusion, mold growth and ultimately catastrophic wall system failures.
The apparent ease of application and creative finish possibilities have maintained Exterior Insulated Finish System (EIFS)'s place in construction cladding techniques. As well the current emphasis on increased insulation values for commercial buildings and EIFS's ability to accommodate increased rigid insulation widths have added to its appeal.
But the troublesome issue of water getting past the sealed surface layer and behind the insulation to the warm side, where mold can thrive, has persisted.
The National Building Code (NBC) of Canada evaluated EIFS and established a set of standards to address this problem.
Specific codes were written to ensure proper construction methods, material specifications and practices were followed to address the water ingress issue: A drained and vented airspace not less than 10 mm deep behind the cladding (1); with no less than 80% open space (2) over the full wall; the airspace must be on the "cold side" of the insulation (3) to prevent moisture from coming in contact with the warm substrate where mold and material degradation may occur.
A system meeting these requirements would allow any incidental water that entered the system through the sealed face to be drained or vented away before contacting the backing wall.
Adding the patented Korax RainScreen Panel™ to any EIFS or stucco application would quality the assemble as a vented rain screen system.
Only the Korax Rainscreen Panel™ satisfies the code completely!

Acrylic Stucco EIFS Legal Issues Continue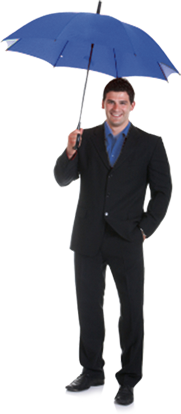 Although there have been huge advances in the composition and application of EIFS finishes, lawsuits and apposing arguments have flourished. Water penetration has lead to moisture issues, mold growth and structural rotting.
Here are some links to other information and discussions regarding the use of standard EIFS Systems.
The content of these articles and opinions are of the individual authors.

» Does EIFS quality assurance rely on conditions that don't exist?
» Canadian Architect - Understanding EIFS
When you have reviewed the issues you will see why -


---

Have you experienced problems with mold in your walls or have questions
concerning building envelope design, you can contact:
Dr. Mike Hatzinikolas, Ph.D., P.Eng., F.C.S.C.E at:
Tel: 780.455.5116 or info@koraxtech.com
---
Obtain a complete set of "State of the Art Stucco Details"
– FREE!
Normally a $35 value.
Including details for Wood Stud, Metal Stud, Concrete Block Walls and Foundations.
To obtain your copy - Click Here!
---
NEW PRODUCT ADDITION!
Rainscreen Siding Support for Wood & Vinyl Cladding
Creates a channel between the Siding and the Wall Sheathing.

Drainage EIFS vs Barrier Wall (Surface Sealed)


Some system manufacturers have implemented a process for applying their adhesive, that holds the Expanded Polystyrene (EPS) in place, that uses a special trowel to create a vertical pattern of adhesive ridges creating an airspace that is supposed to act as the drainage plane. They refer to this process as "Drainage EIFS" as opposed to their previous "Barrier Wall" (Surface Sealed) system.
This drainage system when assembled (and tested) in perfect factory conditions may appear to conform to the specifications of the building code – but how will they perform in the field with the imperfect reality of walls with numerous protrusions and wildly differing application variables and weather conditions?
NRC-CNRC
Registry of Product Evaluations
2003 Edition
Canadian Construction Materials Centre
Division 7 - Thermal and Moisture Protection
Section CCMC 12969 - R
Number 4 - Usage and Limitations of EIFS
States ...
"A high level of quality control at all stages of application is imperative for obtaining and acceptable level of performance. Regular maintenance checks should be made at the joints in the system. Accidental damage to the surface finish should be repaired immediately to prevent water ingress."
The EIFS systems rely on highly trained applicators being perfect every time and that every step of the construction process is being followed exactly – does this perfect system rely on an imperfect reality?
Because the installation process is so critical to the success of the EIFS cladding some jurisdictions are requiring that the the system's specifications be reviewed by a registered professional that accepts all responsibilty for design and does an installation review to ensure all steps are properly completed – and a letter of responsibility and compliance must be issued at completion to the owner and the jurisdiction.
No such letter would be required if the RainScreen Panel™ was incorporated into the design of the EIFS cladding because it will then satisfy the National Building Code.


The Korax Solution To The EIFS Problem
Add the Korax RainScreen Panel™ over their EPS insulation layer utilized by any stucco finish system made with acrylic, modified polymer or cementitious material as a "second layer of defense" to water ingress and subsequent deterioration of the building structures..
Our RainScreen Panel™ is manufactured in a factory to ensure that ALL National Building Code (NBC) specifications of the code are met – a consistent airspace not less than 10mm deep and contact with no less than 80% open space when installed.
The Korax RainScreen Panel™ can be produced from the same Type 1 or Type 2 EPS or closed cell insulation that their system already utilizes, thereby eliminating any concerns about compatibility, chemical interaction or fire-rating.
Applicators adhere the base insulation as per their system specifications and then mechanically attach the Korax RainScreen Panel™ over the rigid EPS insulation creating a vented drainage plane on the cold side of the insulation. The other stucco finish components - reinforcing mesh, base coat, and finish coat are then applied as specified by the manufacturer.
Any imperfections of installation or subsequent penetrations of the barrier layer that allow moisture to enter the system are intercepted by the RainScreen Panel™ and drained or vented (second layer of defense) before it can proceed to contact the sheathing layer where contact with a warmer environment could promote mold growth and lead to compromised structural integrity.
Complete application details and specifications are available on this web site to assist building designers and engineers on how the RainScreen Panel™ can be implemented into all major wall systems.
Add the Korax RainScreen Panel™ to any EIFS, Stucco or Rubble Stone application to create a true vented rain screen system and protect your investment from water and mold damage in the future.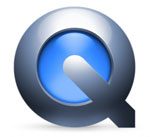 View our animated application procedure and demonstration of performance.


---
Korax Rainscreen Wall Panels - We don't make the systems – We make their systems BETTER!
Stucco RainScreen Panel™ is a trademark of Korax Technologies Inc.
Stucco RainScreen Panel™ Canadian patent #2249509 | US patent #6298620